Titan Manufacturing Products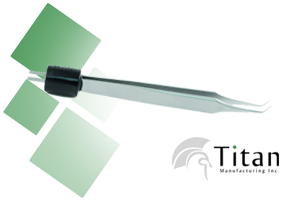 TMI offers more biploar forceps patterns that any other company in the world!
We take great pride in being able to offer an extensive range of over 10,000 quality Micro Surgical, Bipolar Forceps, and Ophthalmology Surgical Instruments to the world wide market.
TMI craftsmen have been producing precision instruments of the finest quality. With this uncompromising reputation and attention to detail, TMI craftsmen have stood the test of time, evolving to complement the latest technological development to bring Titan products to the forefront of latest technological design and manufacturing. Consequently the ethic has enabled us to become one of the fastest growing surgical companies in the world.
Titan Manufacturing strives to supply the latest and most comprehensive range of instruments. Due to constant evolution in surgical methodology. Titan Manufacturing constantly reviews, highlights and updates the product range throughout the year. As part of our manufacturing process we seek to refine the quality and longevity of our instruments with evolving technology, such as our Titantrate Coating process which creates an all natural nonstick surface.and our acid cleaning and passivation process based on a new technology using a safe and environmentally friendly acid to remove the free irons from the surface of stainless steel.
Austenitic stainless steel surfaces can be made highly resistant to corrosion if it is properly cleaned and passivated prior to use. Organic acids have been found to be much more effective than the traditional toxic mineral acids such as nitric acid. In addition, the TMI passivation process does not pose the environmental hazards that are present with traditional nitric and other mineral acids processes.
With austenitic stainless steel, once a corrosion site has started it only gets worse, being continuous and self-catalyzing. In corrosive environments the growth of the corrosion site will accelerate rapidly! Thus, proper cleaning and passivation of surfaces prior to use is essential to achieve maximum resistance to corrosion.
Titantrate Coating Process
Titantrate Coating is an alloy which is employed in the manufacture of TMI surgical instruments. The Titantrate Coating alloy is much stronger, lighter and more resistant to corrosion than stainless steel. The Titantrate Coating alloy contains no carbon and will not magnetize.